Client: Work that
Role: Brand Strategy, Creative Direction and Art Direction
Standing up to toxic fitness and beauty industries.
Work That is a new fitness project in London. Their mission is to teach people about the holistic approach to well-being. They believe that working out to achieve aesthetic standards is a toxic and dangerous mindset. They offer healthy nutrition, therapy and mindfulness along with fitness programs.
WT used to only offer bespoke 1:1 service to their clients, educating them about their health and body. The company decided to expand and to offer a new kind of service, that included 1:1 and group sessions with PTs, one appointment a month with a dietitian and some helpful tools (food diary, journals etc.) to their clients. The main challenge was to define the company's values and to establish the brands equity across all touchpoints.
→ I have led the brand discovery workshops
→ Assessed and contributed to the business strategy over the next 2 quarters to accommodate the brand change.
→ Conducted the market research and proposed the target audiences
→ Created the positioning strategy
→ Created the content strategy proposal per every stage of the marketing funnel
→ Created the positioning statements
→ Art directed and designed the identity
Overambitious millennials:
They feel like the regular fitness gyms are not efficient enough for them. They are too busy to waste time on regular gyms (that are not motivating enough) and to plan their own diets (that are also heathy) themselves.

Gen X parents:
They have a very busy schedule juggling kids and work. They don't have time for the trial and error method anymore. They want to outsource all the worries about their health and have a flexible and truly bespoke service available to them 24/7.
→ I have positioned the company as a "fitness project that works on your mindset".
→ I have come up with "we don't fix asses, we build habits" statement, along with other main statements to go across the web, marketing, print collateral.
→ I have also proposed to them the idea of WT community and named it a "gentle rebellion". I have written down their statement and strategised the communication strategies with their followers.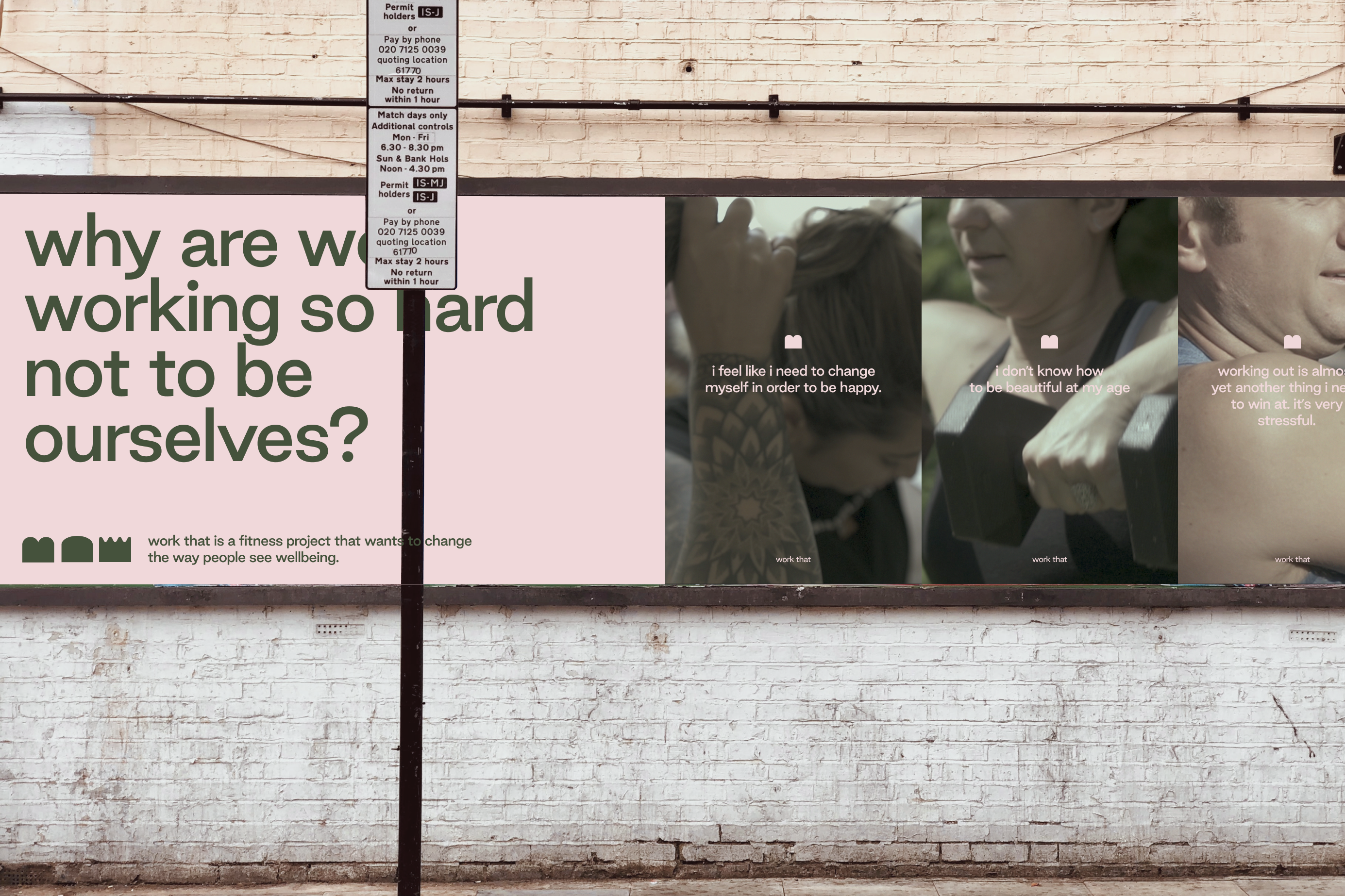 Back to homepage 👈