Client: Inclusive by Design
Role: Brand Strategy, Content Strategy, CX and Art Direction
Revamping the image of inclusive design and accessibility.

Inclusive by design is a digital consultancy and an educational project. Its goal is to change the public image of inclusive design methodologies and advise digital companies on how to be more inclusive.

A lot of founders and product owners consider inclusive design to be a "nice to have" feature that they always put into the next years budgeting plan. For quiet a lot of companies accessibility is still a heavy and guilt-inducing topic.
→ I have led the brand discovery workshops
→ Assessed and contributed to the business and content strategy.
→ Conducted the market research and proposed the customer segments.
→ Created the positioning strategy.
→ Created the content strategy proposal, per every stage of the marketing funnel.
→ Created the positioning statements.
→ Art directed and designed the brand identity.
Product designers and owners
:
They are always in search of the new trends and better ways of working. Being mostly millennials, they are in search of meaning in their work.
Young founders
:
They are constantly looking for the new ways of positioning their product and growing their audience reach. We positioned our services as "the most ethical way of growing the user-base".
→ The main idea behind this brand strategy was to portray inclusive design as a "post-exclusion" generation's approach to product building.
→ The strategy is to portray inclusive design as a new normal and make it blend seamlessly with other product building digital projects.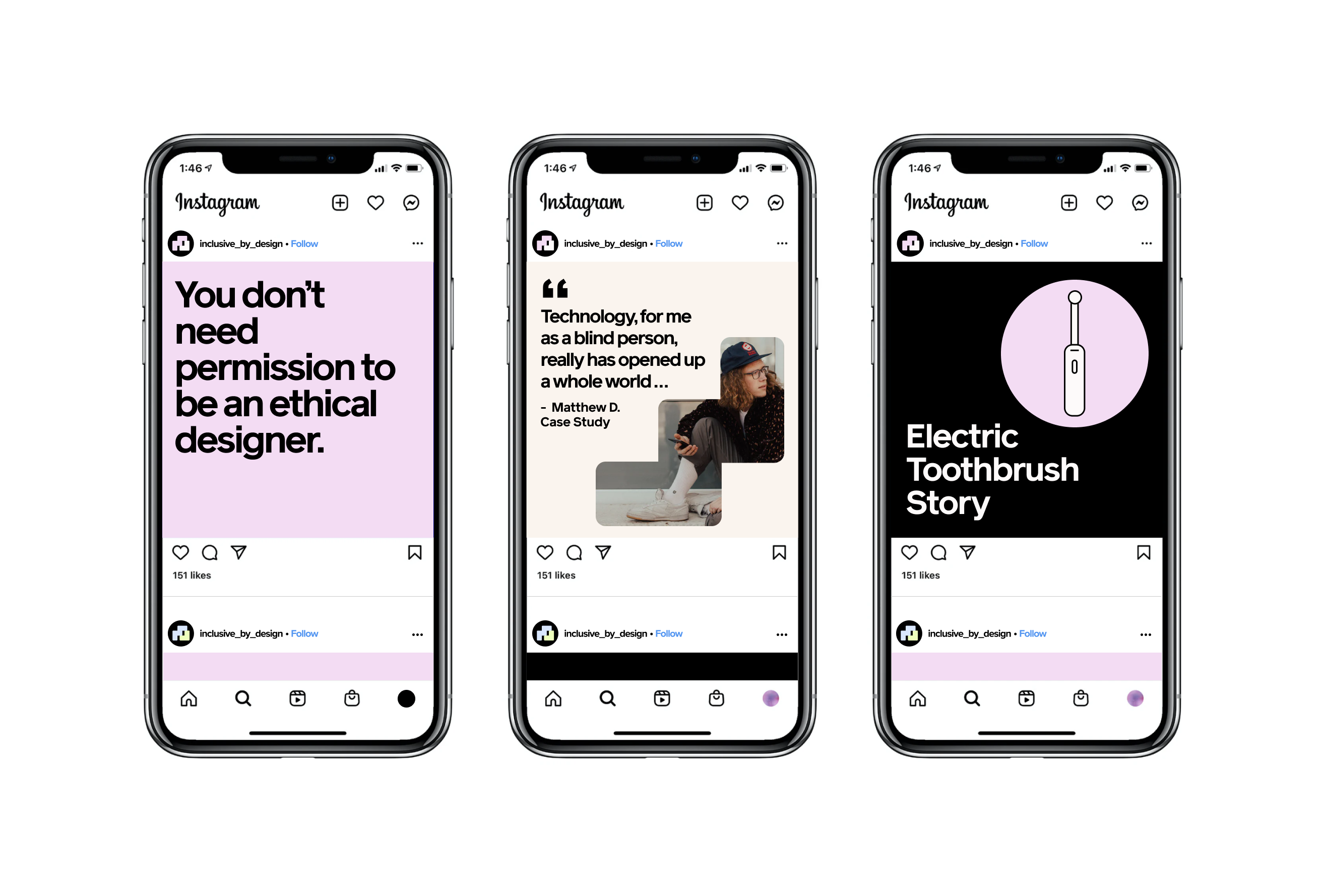 Back to homepage 👈