Revamping the image of inclusive design and accessibility.
Inclusive by design is a digital consultancy and an educational project. Its goal is to change the public image of inclusive design methodologies and advise digital companies on how to be more inclusive.
The main idea behind this brand strategy was to portray inclusive design as a "post-exclusion" generation's approach to product building.

Role
Brand Strategy & Creative Direction
Activities:
I performed the market research and analysis, worked on the buyer personas and journeys, current business strategy to position the brand and develop marketing strategies for the brand. I have developed Art and Creative Direction for the brand's identity.

Product designers and owners:
They are always in search of the new trends and better ways of working. Being mostly millenials, they are in search of meaning in their work.

Young founders:
They are constantly looking for the new ways of positioning their product and growing their audience reach. We positioned our services as "the most ethical way of growing the user-base".
→ To ignite interest in inclusive design amongst new product teams.
→ To make it easy to understand the benefits of inclusive design.
→ To spark an interest in founders and product owners, by describing the process of audience growth through the inclusion.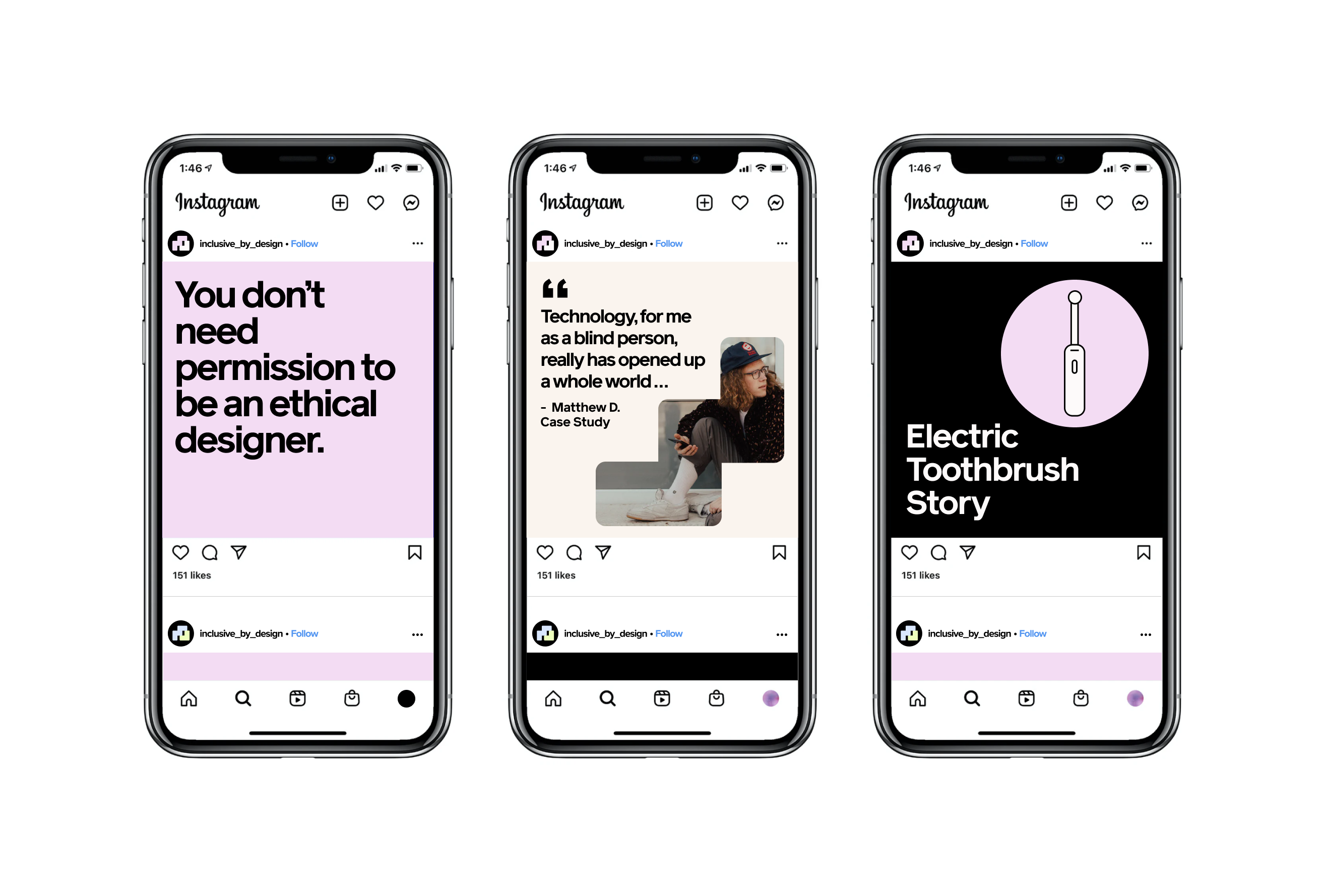 us abilities.